Kingsley
Kingsley Park Drive
Fort Mill,
SC
29715
Discover Something Truly Different in Fort Mill
Located adjacent to the magnificent Anne Springs Close Greenway directly off the I-77 in beautiful Fort Mill, SC, Kingsley is a brand-new live-work-play development that will change the future of modern communities. The goal of Kinsley is harmony—between the natural beauty of countryside South Carolina, between the big-business and corporate development of Charlotte, and between the high-quality residential living of Fort Mill. Here, big business will meet local shops and restaurants, which will in turn give way to tree-lined streets, bustling neighborhoods, and the rolling natural acres of the Anne Close Greenway.
Selling Your Fort Mill Home?
Selling a home in Fort Mill? We can help! Learn more about listing your home with CENTURY21 First Choice, including the tools and resources we offer our sellers, our marketing strategies, and our featured listings.
---
Come Explore Life in Kingsley
---

The Homes
Want to live close to it all yet beautifully secluded in a natural environment? That's what Kingsley will offer. You can choose to live in "downtown" apartments and condos over the restaurants and shops in Kingsley Village, or you can choose a more private neighborhood located adjacent to the village (still just a walk away from the restaurants, shops, parks, events, and excitement of the village).

The Community
Welcome to Kingsley Village Town Center, an old-fashioned yet urban downtown scene along the shores of a beautiful 10-acre lake. Here, you can explore local shops, take a fitness class, maybe grab a glass of wine or dinner with a neighbor, then take a stroll along the lakefront promenade and relax in the community park. 
---
Kingsley Attractions
---
The Vision of Kingsley
Kingsley will be so much more than just a place to live, work, or play. It will be the perfect combination of all three, an experience truly unlike anything found anywhere else in the Charlotte metro. So come explore Kingsley and discover all that it has to offer, inside, outside, and all around.
Kingsley Village
Kingsley Village will consist of a unique blend of small businesses like local restaurants, fitness studios, shops, stores, cafes, and more around the Broadcloth main street. Broadcloth will also feature outstanding events, like local markets, festivities, and parties. Other places to enjoy—the Lakefront Promenade along the storefronts beside the lake, and The Yard, a community park and gathering place along the lake.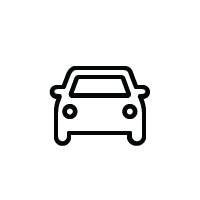 Travel & Commute
Direct access to US-21 and I-77 mean that you're never far from where you're going. Downtown Fort Mill is less than 2 miles away, the bigger city of Rock Hill is a ten-mile drive, and even the bustling big-city attractions and entertainment of Charlotte are only 15 miles away.
Outdoor Exploration
Get outside and enjoy! Walk (or take a short bike ride) to the Anne Springs Close Greenway, which offers over 27 miles of hiking, biking, and horseback riding trails, beautiful lakes, a working dairy farm, nature center, and other facilities. And don't forget about the outstanding golf!